Joe Traul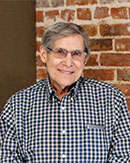 Sales Associate
Email:
joe@remaxpride.com
Phone:
641-683-3777
Cell:
641-455-5077
Fax:
641-683-3758
I have 37 years of Listing and Selling Real Estate in the Ottumwa Real Estate Market and surounding area.,please give me a call if I can ever be of help to you with any of your Real Estate needs.  Thank You, Joe Traul
We can show and sell any listing in Iowa and Missouri.
Testimonials
"My wife and I lived in the same community as John. We tried to sell our house by ourselves for 2 years before we decided to list with John and Remax. During those two years, John would stop by frequently to see if we would be interested in listing our home with him.
Click here to read more.