About
At Remax Pride we believe. We believe everything that we do, we do to the best of our abilities. These beliefs are put to the test each and every time we deal with a client. If we find a better way to do something ( and shouldn't we always be striving to do better ) we implement it immediately. If something becomes outdated or ineffective, we immediately drop it. We are continually testing ourselves. But unlike most companies we are not competing against our competitors, we are competing against ourselves. We are making us the best we can possibly be by challenging ourselves each and every day, on each and every transaction, with each and every client or potential client that we meet.
But we don't stop there. We challenge ourselves to be better family members, community members, and citizens of our great country.
We are not perfect, nor will we ever be. But we know that by continuing the challenge we will be better tomorrow than we are today, and thus closer to perfection.
We also believe that continually advancing ourselves with education makes us much stronger and wiser in our real estate careers. And we also know that learning is never ending. As John Wooden, the famous coach of UCLA during their run towards ten national championships once said:" IT'S WHAT WE LEARN AFTER WE KNOW IT ALL THAT COUNTS."
We believe that learning, caring, and believing is life long.
I AM NOT AS GOOD AS I SHOULD BE
I AM NOT AS GOOD AS I WANT TO BE
BUT I AM GRATEFUL THAT
I AM BETTER THAN I USED TO BE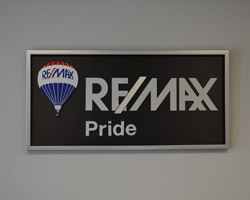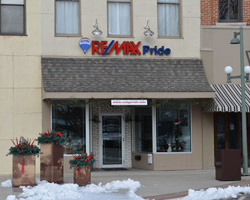 We can show and sell any listing in Iowa and Missouri.
Testimonials
"My wife and I lived in the same community as John. We tried to sell our house by ourselves for 2 years before we decided to list with John and Remax. During those two years, John would stop by frequently to see if we would be interested in listing our home with him.
Click here to read more.