Marlene Hunt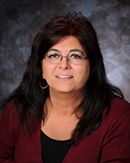 Marlene Hunt is a retired x-ray tech of 25 years and in early 2010 after purchasing 5 houses to make into rentals for her retirement she decided to become a realtor. While in the process of remodeling these houses she learned things to be aware of in properties that are good as well as bad for buyers & sellers. Real estate has been very rewarding for her. She loves to help clients fulfill their dream of buying their first home or selling their home to move onward to the next home. Most of her clients have become close friends. She enjoys working with rental investors and sharing tips with each other. She is very honest as well as passionate about listening to her clients needs and wants they expect to accomplish in their transaction of buying or selling. She is always striving to make a win/win happen for both sides of a deal. She is here for YOU, to make sure you are comfortable all throughout this transaction. When the sale is completed her goal is for you to be pleased with the work she did for you!!!. She has 3 adult children that she is very proud of. They have blessed her with 4 grandchildren and 2 greatgrandchildren. Marlene was elected to serve on her church board as a Trustee and has a deep Love for the Lord. Thrift shopping is her favorite thing to do as it excites her when she finds the deal of the day she's been looking for.
We can show and sell any listing in Iowa and Missouri.
Testimonials
"My wife and I lived in the same community as John. We tried to sell our house by ourselves for 2 years before we decided to list with John and Remax. During those two years, John would stop by frequently to see if we would be interested in listing our home with him.
Click here to read more.