Slater
Slater RE/MAX PRIDE Office:
410 Main St
Slater, Iowa 50244
Story County
Phone: 515-228-0032
Fax: 515-228-0033
Slater Agent:
Kevin Williams
Email: kevin@remaxpride.com
Cell: 515-979-9754
Slater Area Information:
Slater is a small town in central Iowa that offers big opportunities. It is located in Story County approximately 20 miles north of Des Moines and only 10 miles south of Ames, making it a great place to live if you're looking for a small town community that also has quick and easy access to a bigger city and a popular college town.
Slater was originally started in 1883 as a railway crossing and depot known as Sheldahl Crossing. With more than 10 passenger trains stopping at the depot daily, this railway hotspot soon had a settlement growing around it. Over the course of 5 years, more than 20 businesses, 3 churches, and approximately 450 people moved here. By 1890 it was renamed Slater, for Michael Slater the original owner of the town site.
Boasting as one of Iowa's best-kept secrets, Slater now has a population of about 1,600 and is home to over 60 businesses. With its short commute to Des Moines and Ames, Slater is a popular location for those looking for small town living while holding jobs in larger, neighboring communities. It is also very near Saylorville Lake and Big Creek Lake, which provide numerous outdoor recreational opportunities for residents as well.
Member of the Slater community enjoy taking advantage of the local businesses located there. From construction companies to vet clinics, an art gallery, chiropractic services and everything in between nearly any service or product you could want or need calls Slater home. Looking for some quality local dining? Check out restaurants like Nite Hawk Bar & Grill, B-Fab BBQ, or Cole's Ice Cream. You can even grab a glass of wine at the nearby, popular Snus Hills Winery.
Outdoor recreation is a popular pastime in Slater. It has four city parks, which include Nelson Park, Earl Grimm Park, Southside Park, and the well-known Nite Hawk Field. This professional quality baseball diamond was home to professional teams for several decades and is now used by the Ballard High School team and several other league games.
Earl Grimm Park is the jumping off point for the popular High Trestle Trail, a 25-mile trail that is enjoyed by many bikers in central Iowa. It leads the one of the largest pedestrian bridges in the world at ½ mile long and 13 stories tall. This popular park is also home to Slater's public swimming pool, a concession stand, shelter house, kids' playground, tennis courts, sand volleyball, and much more. The Slater Garden Club calls this park home with its beautiful flower planters.
You may also enjoy visiting the Heart of Iowa Trailhead and Arboretum which meets the High Trestle Trail. It is the starting point of the Heart of Iowa Trail that connects Slater to Melbourne. There you will find parking, restrooms, and place to load and unload horses for trail riding.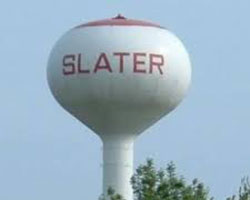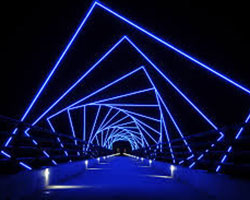 We can show and sell any listing in Iowa and Missouri.
Testimonials
"My wife and I lived in the same community as John. We tried to sell our house by ourselves for 2 years before we decided to list with John and Remax. During those two years, John would stop by frequently to see if we would be interested in listing our home with him.
Click here to read more.