Sigourney
Sigourney RE/MAX PRIDE Office:
108 East Washington
Sigourney, Iowa 52591
Keokuk County
Phone: 641-676-3456
Sigourney Area Information:
Nestled in the heart of Keokuk County, Sigourney is situated in the rural area of southeastern Iowa. Only 30 minutes to the East of Osklaloosa, 40 minutes to the Northeast of Ottumwa and 40 minutes to the south of Interstate 80, Sigourney is a great location for small town living with quick access to everything a larger town has to offer.
Sigourney was established as the Keokuk County seat in 1844, by County Clerk S.A. James who found a "stout pole planted in the ground by commissioners" in the center of what is now the historic public square. After erecting a log cabin that became the first government offices, judge and jury room, and county jail, Mr. James helped commissioners establish a plat of the area. In 1845 lots around the square and surrounding area were sold for $5 to $50. The Stone House, which is one of the first and oldest homes built in Sigourney still stands and is a museum maintained by the Keokuk County Historical Society. Visitors can enjoy its history along with that of the Keokuk County Courthouse and Public Square Historic District, which are both on the National Register of Historic Places.
With a population of about 1,800, Sigourney has an abundance of opportunities to offer its citizens. The town boasts its health care resources which are centered around a $10 million health care center and medical clinic built in 2007. The town also provides residents with a vision center, dental offices, as well as chiropractic and massage services. The Sigourney Public Library is a newer facility built in 2005. With 7000 square feet of space, it includes a large meeting room, an abundance of books, DVD's and CD's along with access to public computers.
Recreational opportunities are not in short supply in Sigourney. Whether its museums, outdoor adventure, or eating out there is something for residents of all ages. The Dumont Museum owned by Lyle and Helen Dumont is a fantastic place to visit if you love tractors, antique toys, and machinery. An operating Lionel Train layout is their biggest attraction. Looking for something to do outside? The Legion Park houses five picnic shelters along with a playground, tennis court, basketball court, horseshoe pits and the towns local swimming pool. Belva Deer Recreation Area is a 1,669-acre county park just 5 miles northeast of Sigourney. It offers camping areas, picnic shelters, hiking, fishing, hunting, boating on the 260 acre no-wake lake, and a swimming beach.
Sports enthusiasts can take advantage of the 9-hole, private Sigourney Golf Club, or the Keokuk County Sportsman Club with trap shoots, bow shoots, day camps, camping and fishing opportunities. Sigourney also offers a variety of soccer, football, baseball, and softball leagues for area youth.
If you are ready to make Sigourney your home, you might also be interested in the eclectic variety of restaurants they have to offer. Everything from local eats like Walker's, Nick's Pizza, Sigourney Café, Barn Wired, and many more. There are also several chains to choose from including Pizza Ranch, Casey's, A&W, or Subway.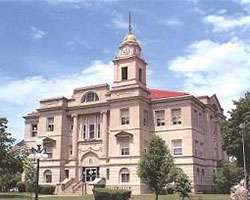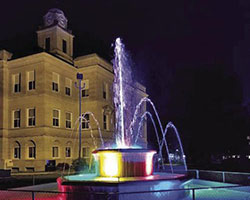 We can show and sell any listing in Iowa and Missouri.
Testimonials
"My wife and I lived in the same community as John. We tried to sell our house by ourselves for 2 years before we decided to list with John and Remax. During those two years, John would stop by frequently to see if we would be interested in listing our home with him.
Click here to read more.