Knoxville
The village of Knoxville was founded in 1845 when Joseph Robinson and James Montgomery chose the area for the Marion County seat. It was selected due to the fact that it was within a mile of the geographic center of the county and was named after General Henry Knox who was a hero in the Revolutionary War. The first lots were sold in 1845, three years after the land was purchased from the Sac and Fox Indians. It quickly became a hub for many major railroads and was a successful coal mining town until 1892. Knoxville is currently a town of about 7,500 residents and is filled with opportunities for business growth and economic development. Located approximately 25 miles southeast of Des Moines, the town is home to the National Sprint Car Hall of Fame & Museum and the famous Knoxville Raceway. It is just minutes from Lake Red Rock which is the largest lake in the state of Iowa and is filled with numerous recreational activities. It is a popular choice for people from all over the state to come and camp, fish, hike, kayak, and hunt. Residents of Knoxville enjoy the charm of rural life along with all of the big city amenities. There are many familiar retail locations for shopping such as Walmart and Hy-Vee along with locally owned businesses that continue to grow and thrive. The selection of restaurants in Knoxville is superb and whether you live there, are in town for the races, or on a business trip you'll always be welcomed and made to feel at home.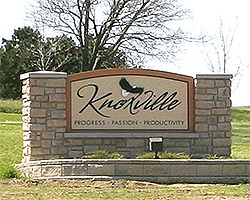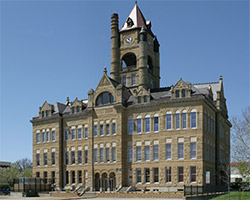 We can show and sell any listing in Iowa and Missouri.
Testimonials
"My wife and I lived in the same community as John. We tried to sell our house by ourselves for 2 years before we decided to list with John and Remax. During those two years, John would stop by frequently to see if we would be interested in listing our home with him.
Click here to read more.